MAKE SURE YOU ALWAYS HAVE YOUR PASS ON YOU FOR YOUR LESSONS
OBJECTIVE: ATTEND LESSONS WITH NO HICCUPS OR HEADACHES WITH OUR ESF INSTRUCTORS

Our lift passes are not included in the price of ski lessons. This is why we leave you the choice to pick the pass you want
HERE

LIFT PASS OFFERS :
More information HERE
FREE SKI PASS
CHILDREN UNDER 8 YO:
For children under the age of 8 years old and seniors over 75 years old, ski pass is free of charge and available for pick-up at the ski lift counter on presentation of proof of age and a photo.
Reminder for children under 8 yo: the ski pass is compulsory for all our ski lessons (except for kindergarden).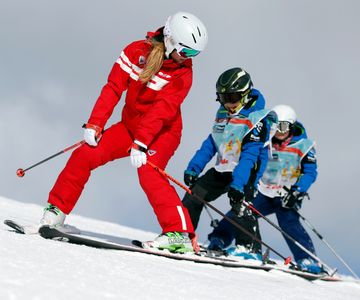 'esf' GROUP LESSONS & lift pass special offer
PURCHASE VAL D'ISÈRE/TIGNES 6 DAYS' LIFT PASS AT A REDUCED RATE (198€) WITH ESF SKI LESSONS (solde on site)
RESERVED FOR:

Children: Beginner, Ourson, Flocon & 1st Star levels

Adults: 1st Ski (Beginner) & Class 1 levels

Snowboard Lessons for children and adults: Goomie, Rookie, Snowboard Discovery & 1st Snowboard levels
HOW TO BUY MY 'ESF' LIFT PASS WHEN I ARRIVE at THE RESORT?
You will be able to buy this SIX-DAY LIFT, upon your arrival at the resort (for skiers who've reserved 5 or 6-day lessons) at ESF "CENTRE"/ VAL VILLAGE (main office) or ESF "LA DAILLE".
Payment by credit card only.

Enjoy your time at Val d'Isère!