SIGN UP! flEcheS & chamois' RACES
Each week we offer new races

OBJECTIVE: BEAT YOUR PREVIOUS RECORD AND RACE AGAINST THE CLOCK!

Online: make sure to sign up at least one day before the race. You can also book with one of our staff members at our ESF offices.
9€ for one race.

CHECK OUT OUR WEEKLY SCHEDULE
HERE



REGISTER FOR OUR ESF TESTS!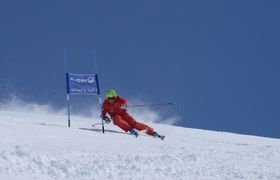 "FLECHE and CHAMOIS" races
Please arrive no later than 30 minutes before the start of your event at the bottom of the stadium to familiarise yourself with the race and to pick up your race bib.